Scott McKinnon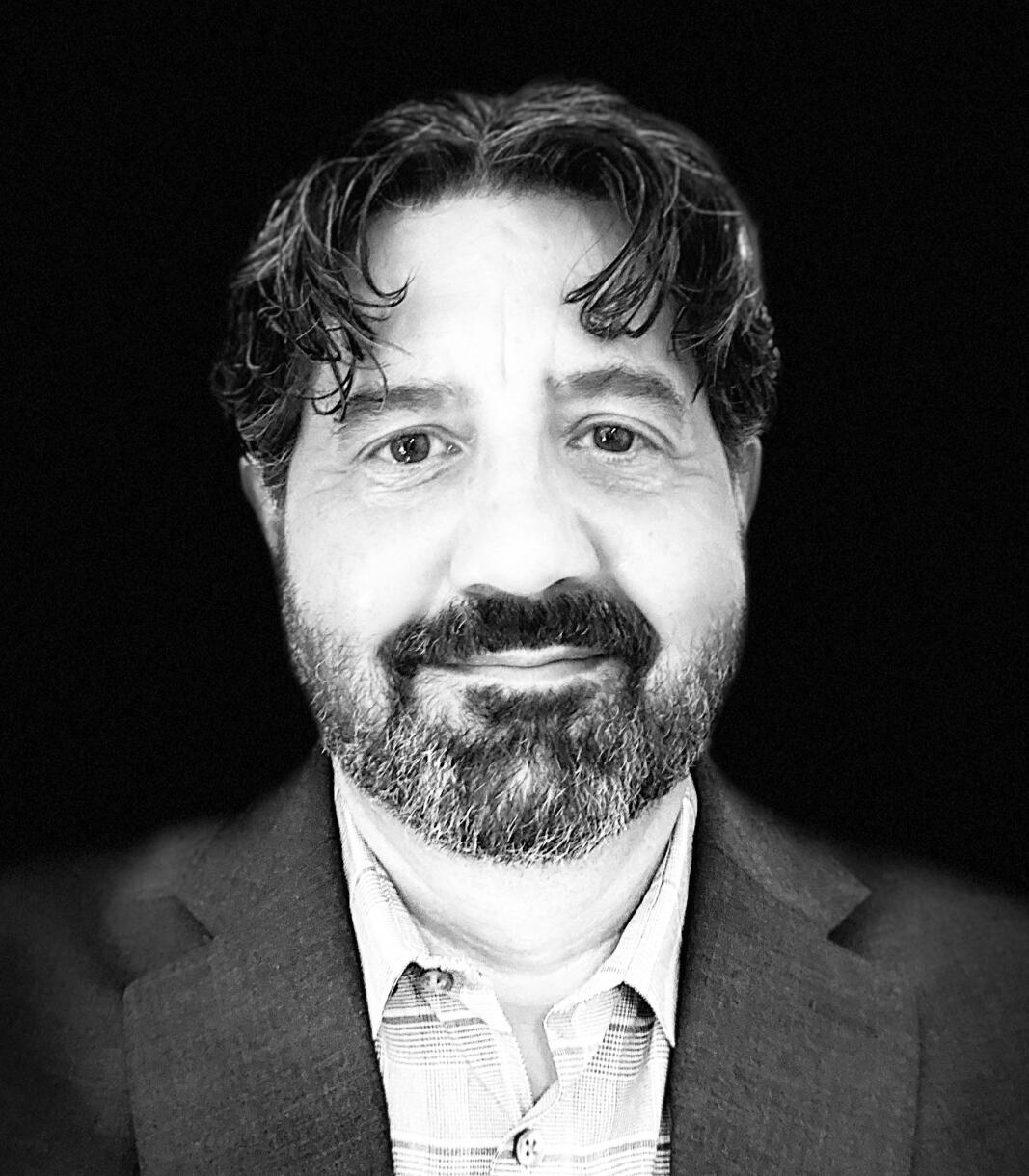 Scott McKinnon is a Canadian writer who began his career penning screenplays, mostly romantic comedies, and is now turning his hand to mystery fiction. He recently participated in Pitch Perfect hosted by MOTIVE: Crime and Mystery Festival.His stories explore issues of identity and belonging through wry humour, unconventional stories and compelling characters. Born and raised in Alberta, with stints in Los Angeles and Vancouver, Scott now calls Toronto home.
Writing
Note to Self: Don't Die (60,000 word novel -- under development)A jet-setting teen cut off from her allowance is lured into a dangerous game of cat and mouse when a desperate woman convinces her to transport a package from Heathrow airport to Toronto. She quickly finds herself on the run from a shadowy organization and recruits a down-on-his-luck erstwhile lover to help. The unlikely pair must set aside their verbal sparring and lingering resentments to uncover the package's significance and outwit a cunning billionaire futurist bent on world domination.
-- see excerpt belowWinter is Murder (15,000 word novelette)During a heavy snowstorm, an impromptu dinner party is interrupted by a blown fuse. When the lights come back on, the hosts discover a hapless intruder and a murdered house guest. The police view it as an open-and-shut case but Kat, a young crime fiction podcaster, believes there might be more than meets the eye.
-- see excerpt belowLast Light on Loon Lake (15,000 word novelette)As the First World War is winding down, a young man avoiding conscription at a remote lakeside resort in northern Ontario becomes involved in investigating the brutal murder of a notoriously bad mannered but very talented painter.
-- see excerpt belowHat's First Case (5,000 word short story)A young woman becomes obsessed with the suspicion her cantankerous, elderly neighbour did not fall to her death by accident.
-- see excerpt below
Excerpt from "Note to Self: Don't Die"Emily's easy strides took her through the airport entrance hall with surprising speed despite her small stature. Trailing behind her was a burgundy carry-on suitcase whose's wheels squeaked feebly in protest. She was an attractive woman in her early twenties with shoulder length brown hair, a slightly upturned nose and dressed cheerfully in a colourful bohemian skirt, white linen blouse, and vintage tartan wool jacket. To the casual observer, she looked like an "au pair" on a weekend away from her host family which suited her just fine.She hadn't noticed the tall blond man running up behind her, but instantly stopped when he grabbed her wrist roughly and asked her in an Euro-English accent, "What's the hurry, Mr. Pink?"Emily slowly turned to face the tall, graceless young man. He had an imposing athletic build and was dressed in a pale blue jumpsuit, a winter jacket that resembled a lab coat and a clear plastic visor that held back his long, dirty blonde hair."No hurry, Mr. Yellow," said Emily calmly and pulled her hand free.She rubbed her wrist where the man had grabbed it and wondered if he'd left a bruise. He was frightfully strong."Mr. White wants me to accompany you to Toronto."Fighting to keep the panic out of her voice, Emily asked, " Why would he want that?""I don't know. No one tells me anything. All I know is I'm not to let you out of my sight.""Fine, let's go then." She turned and began to walk again, though this time more slowly. She needed time to think and puzzle this out. Mr. Yellow plodded beside her, taking a step for her every two.In side at the baggage drop off, Emily eyed a crowd of travellers lined up like docile sheep. She imagined them muttering a silent prayer as they watched their suitcase roll down the conveyor belt, hoping that it would arrive in one piece. What they didn't know was that their luggage was the least of their worries."Does Mr. Brown know you're coming to Toronto?" she asked."Mr. Brown?" The young man rolled back his eyes and stuck his arms out like a ghoul. "Better behave yourself or Mr. Brown will come and get you!" he laughed heartily."I would keep those kinds of comments to yourself.""Or what?""Mr. Brown is not someone to be trifled with.""You've met him? You've seen him with your eyes?""No," admitted Emily, "but I'm sure he exists.""And why would you think that?"Emily took a moment to compose her answer, "Because for all his ruthless efficiency, I don't believe Mr. White is capable of leading an organization like Alias."Mr. Yellow smiled, showing off a row of crooked, grey teeth, "Now look who needs to be careful about what they say."They walked on silently for a few seconds then Mr. Yellow asked, "Why Mr. Pink?""What do you mean?""You're obviously not a mister," he said.His unnecessary chatter annoyed Emily but she silently agreed with him. "Just call me Pink then.""And why do we have colour names?" continued Mr. Yellow. "It's so confusing. Mr. White? Mr. Brown? Mr. Yellow?""And it raises potentially unnecessary racial overtones," added Emily. "We should have been named after something more neutral like capital cities or rivers.""Or porn star names," said Mr. Yellow with a wry smile. "What was the name of your first pet and the street you grew up on."They approached the check-in at security and held out their phones to show their boarding passes.Emily turned to Mr. Yellow and said tentatively, "I'd be Lucy York.""Pepsi Trollegade at your service," replied a delighted Mr. Yellow.
Excerpt from "Winter is Murder"Karen Anne Thompson, Kat for short. sat curled up on the ledge of her aunt's bay window and stared at the great blanket of snow enveloping the city in horror. A swirling maelstrom of flakes whipped out of the grey sky blowing heaps of white detritus across everything they touched. Even the quaint iron fence that outlined Aunt June's yard gathered impossibly tall wedges of snow teetering on its beams and posts. Cars on the road out front struggled to navigate the snow choked street and slid and shimmied past like drunks negotiating a crowded bar. The sidewalks were worse as the snow blew into knee-high drifts.All of this was unbelievable to Kat as she had never experienced winter before – not real winter. This was like something out of a dream. Until three days ago, she was living in southern California and never in her nineteen years had she seen a lick of snow that wasn't made of cotton baton or served in a slushy cup. She expected the snow to be magical but in truth it terrified her. After only a few hours of snowfall, she was already feeling claustrophobic and trapped.Kat wondered how long this storm could last. She regretted accepting her aunt's invitation to visit her in Toronto. "How do these Canadians do it?" Kat asked herself. "Winter is murder!"
Excerpt from "Last Light at Loon Lake"Winona breezed onto the veranda and sat herself at our table. She was breathless and said, "Last night's wine simply wiped me out. I just slept and slept this morning. Was it just me?""No," I said, "we are all moving a little slower today. None so slow as you, though.""That's me," she said. "First or last and nothing in between. And what are you up to there Adonis, reading a dime-store detective novel no doubt?"Adonis looked up at her curiously. "I'm too boring for that," he said with a smile, "but I am undertaking some detective work.""How so?" she asked, resting her chin on her hands in a playful display of interest."I thought I had captured a migrating Monarch butterfly but instead I've been duped." He held up a butterfly for her to examine that he had staked on a large pin."Oh, clearly not a Monarch," she said with a wink. "But what could it be?""This little sneak is a Regent," he replied. "It assumes a similar colouring as the Monarch, which is poisonous to any bird that may try to eat it.""But the Regent is not poisonous," she guessed."Exactly!" said Adonis excitedly."That is quite clever," she said, "to hide in plain sight of one's enemies."
Excerpt from "Hat's First Case"Hat tried to go back to her studies, but she couldn't focus. She kept imagining Mrs. Vergara grasping with her hands for something that wasn't there.After an hour of restless struggle, Hat went looking for Benny and eventually found him in his backyard shed. He was bent over and pulling a heavy barbell up towards his face and then slowly releasing it downwards. When he saw her, he carefully lowered the weight to the floor, and puffed, "What's… up… Hat?""I'm sorry to bother you, but I've been…""Thinking about Mrs. Vergara? Ya, me too. It's all pretty upsetting," he said. "I'm doing an extra session to get the stress out."Hat could feel a rush of panic overcome her, and she sat down on the bench with a thud."Are you ok?" asked Benny."I can't let go of the thought that she didn't have her cane with her.""It was there," he said, "you just didn't notice it.""It wasn't there. I'm sure of it.""Ok," said Benny, sitting on the bench beside her. "Let's say for the sake of argument you're right. So what?""Well, then someone put the cane back beside the body before the police arrived.""And why would someone do that?" he asked incredulously."I'm not sure, but it makes me think her fall wasn't an accident.""That's crazy Hat."Hat bit her lip. "I know."